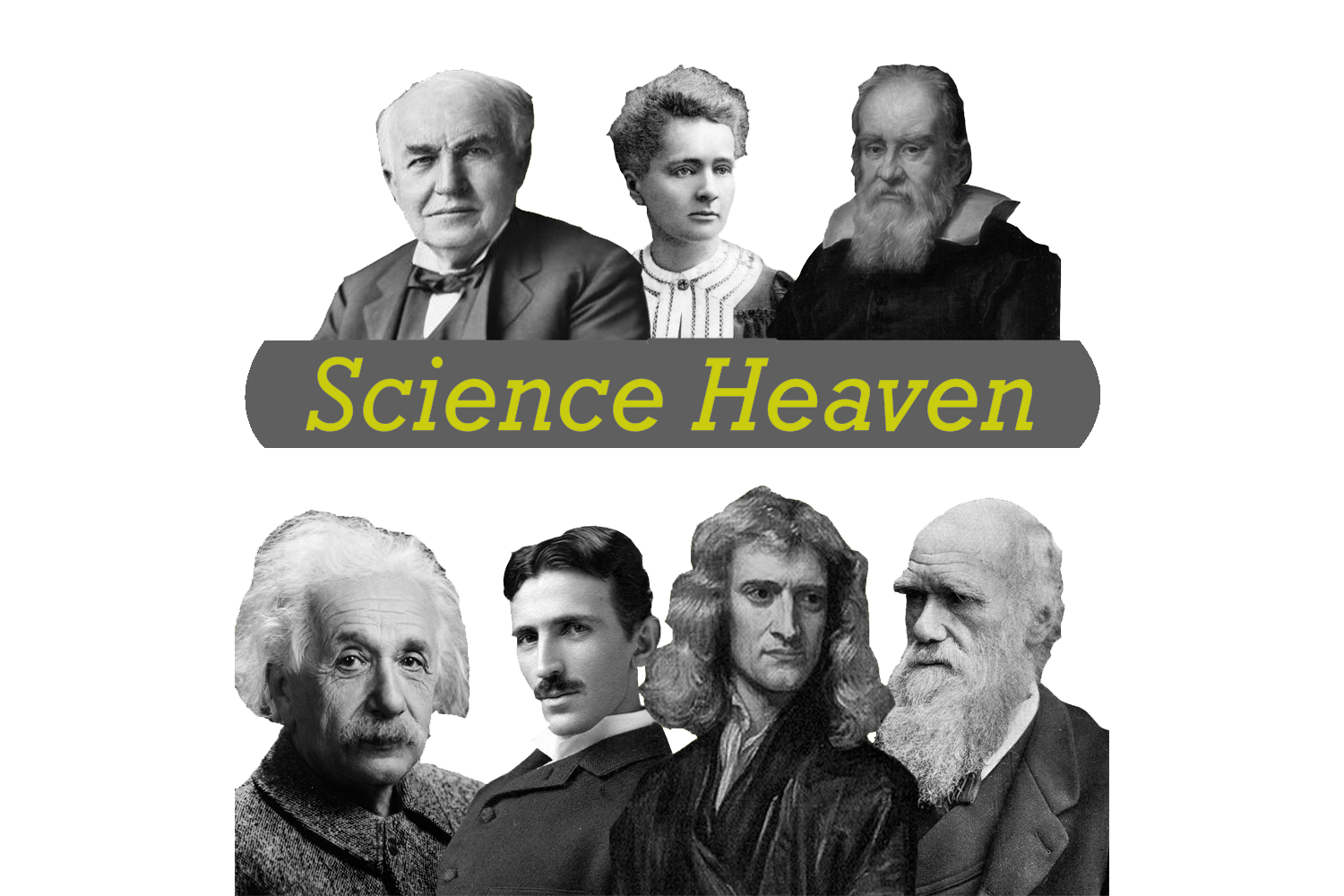 Science Heaven
A downloadable Heaven for Windows
Explore Science Heaven!
Talk to classic scientists!
Yell at classic scientists!
Punch Einstein?
It's all up to you in - SCIENCE HEAVEN!

Dillon and I made this game as a science/art project for school. Keep in mind this was made in around 7 weeks, so it's more rough than my other projects!

For part of this project we have to write some Artists Notes, so here they are.
Artists Statement:
Artists: Dillon & Miles
Name of work: Science Heaven
Materials: Cyberstructures
Medium: Video Game
Inspiration/Concept:
We made this game for an event called Science Gallery, in which any given work for the event must blend art and science to a specific theme. The theme this year was perfection. While I had a bunch of ideas about the art side of things, integrating science into it was proving difficult, until Dillon jokingly said we should make a heaven full of scientists. It might have been a joke, but it sure was a good idea, so we got to work. Essentially, we wanted to incorporate facts about classic scientists, whilst also playing off their shortcomings, and joking around. We had a really good time making it, and I hope you'll have a good time playing it!
Credits:
Dialogue: Dillon
Design and Programming: Miles
Special thanks: Martin Petkovski
3D Models
Speaker: https://www.youtube.com/watch?v=chy6B-xvCtk
Einstein Bust: https://www.facebook.com/ryanjaunzemis
Casket: https://www.youtube.com/watch?v=GUUAu_aiaVw
Apple: http://www.dayoubinc.com/
Fountain: http://www.kanyezone.com/
Sounds
Music: https://www.youtube.com/watch?v=3AEuCXi185Q
Smack: https://www.youtube.com/watch?v=Tp7sDYEq5vI
Galileo's New Hit Single: Miles & Dillon